Letter from the CEO
Each week, the Food Bank of Northeast Arkansas distributes the equivalent of 160,000 meals. And while the food bank serves thousands of families each month through our mobile food distributions, a large portion of the food distributed to families facing hunger in Northeast Arkansas is distributed through our network of partner agencies. The Food Bank of Northeast Arkansas works with more than 150 different food pantries, school food pantries, soup kitchens, shelters, and senior citizens centers. This partnership is critical to ensure that food reaches homes where it is needed most.
Throughout the years, grocery trends have changed. More of the food distributed by the Food Bank of Northeast Arkansas is fresh or frozen, and less is shelf stable. As our distribution has grown and the types of food have changed, the equipment our partner agencies need has also changed. The Food Bank of Northeast Arkansas actively seeks grants and other funding to purchase equipment for our partner agencies to enable them to better serve their communities. Since 2008, the Food Bank of Northeast Arkansas has provided grants and equipment to partner agencies totaling more than $1.3 million.
Our partner agencies serve as our hands and feed in local communities covering 12 counties in Northeast Arkansas. We are grateful for their servant-hearts!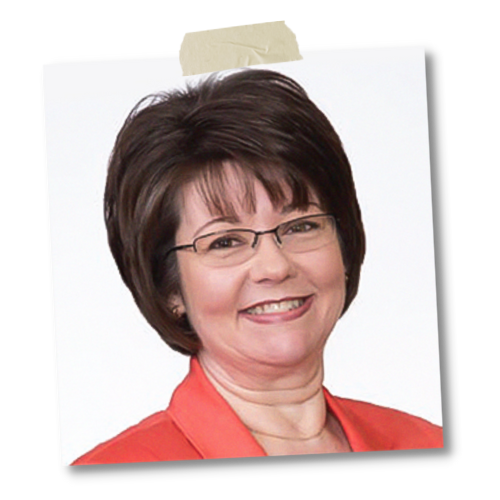 With Gratitude,

Christie Jordan
---
In rural Mississippi County, just 5 miles from Blytheville, sits the small town of Gosnell. With little more than 3,100 inhabitants, the town of Gosnell sits in an area classified by the USDA as Low Access. This means that 33 percent of the population lives 10 or more miles from the nearest supermarket. Mississippi County has a food insecurity rate of 18.3 percent. This means 7,590 people in Mississippi County alone do not have reliable access to nutritious, fresh food.
"Gosnell is a very small community," said Christine Bennett, Pastor and Executive Director of the Naked Truth Training and Empowerment Center. "We have a Dollar General store, and we have a pharmacy now. We have a few things like the donut shop and Subway. But basically, people go to Blytheville -- they were going to Blytheville even for the [food] pantry until we came. Some people don't have transportation from out here."
---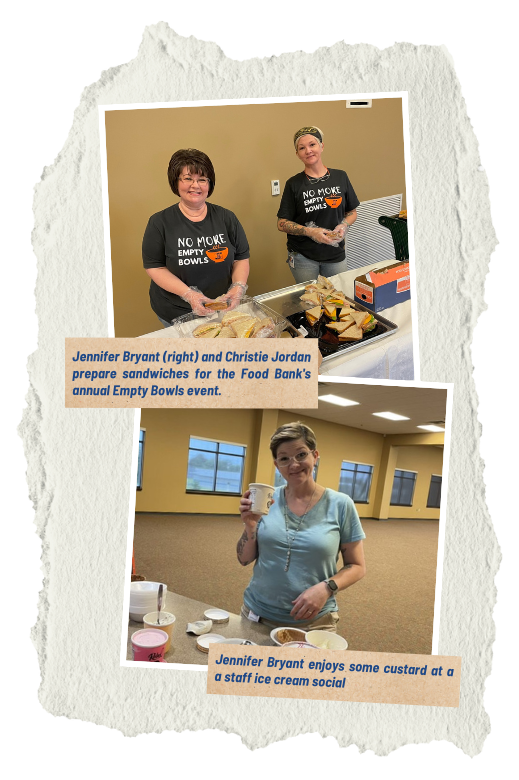 What brought you to the Food Bank of Northeast Arkansas?
The onset of the pandemic changed so much for so many. For me, it prompted a change in my career path. The food bank had a part-time position listed on LinkedIn, and the requirements and skillset needed were right up my alley.
What is your favorite part of the job?
The variety of tasks keeps me on my toes. I definitely don't have a chance for boredom to set in!
What is your least favorite part of the job?
Filing papers.
What has impacted you most since you started working at the Food Bank?
The people I work with. Each of them brings a unique background and perspective to the table. I think overall we have a great synergy and are very effective in achieving our overall mission.
If you could have dinner with any 5 people dead or alive, who would it be and why?
Edgar Allan Poe - Who doesn't love a good murder mystery dinner!
Jason Mamoa
Tupac - After party squared away!
Florence Nightingale - She never gave nor took any excuse.
My husband - He will have the table laughing and having a good time! (And Jason Mamoa is his man crush!)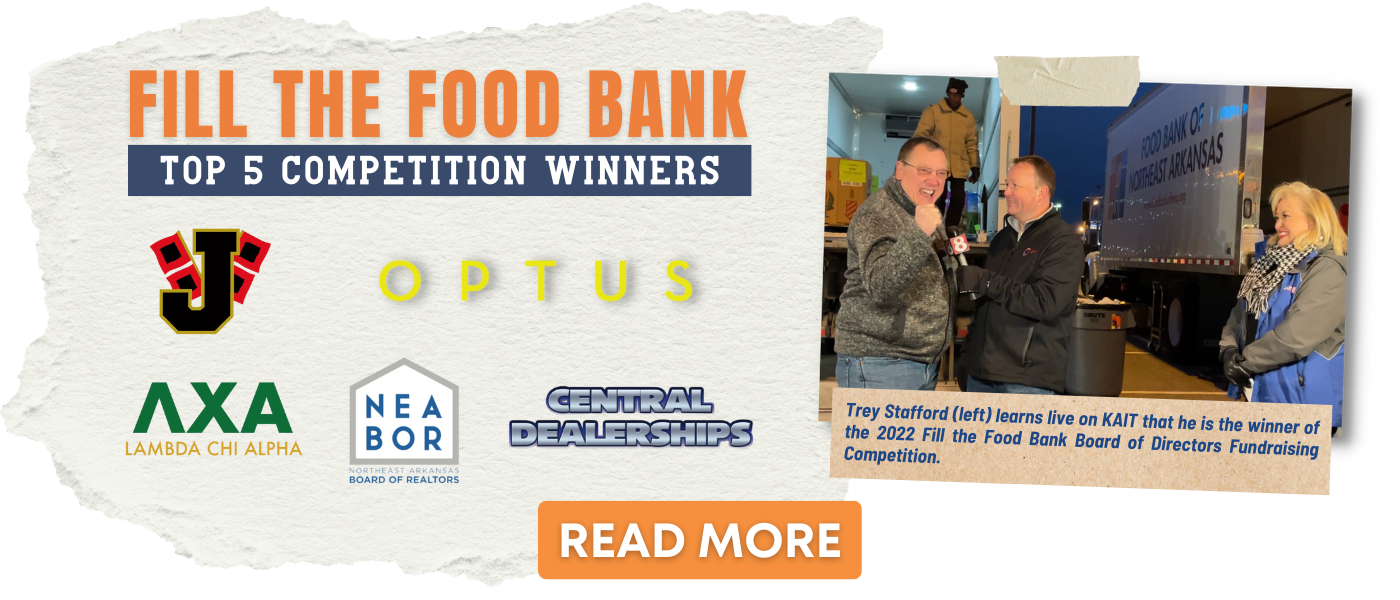 ---