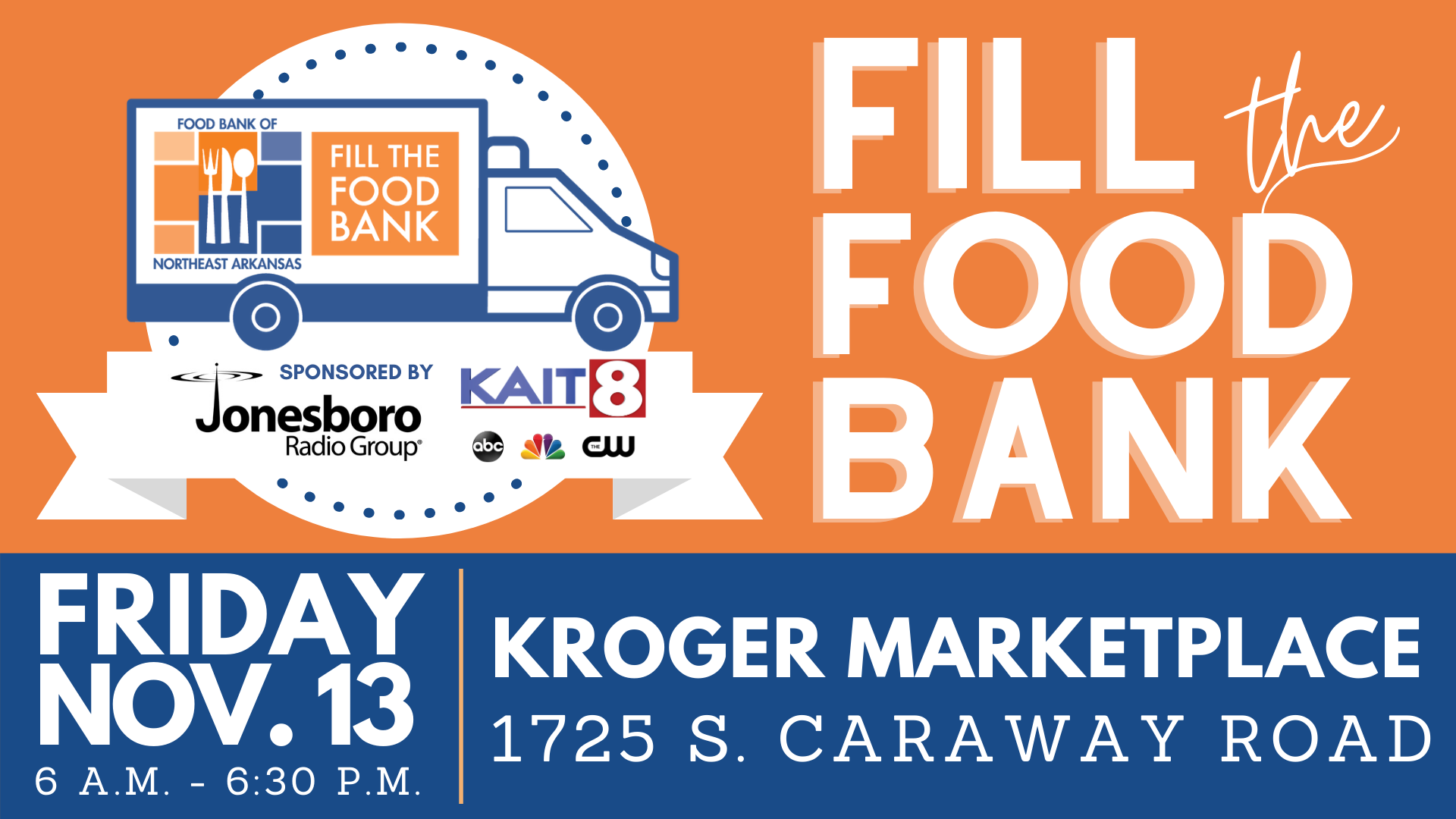 Top Five Competition
The top five donors will receive on-air interviews with KAIT8 and Jonesboro Radio Group the day of Fill the Food Bank. The top donor will get the traveling trophy for one year! Here are the rules:
All donations collected between September 1 and November 6
count toward your organization's donation.

Donations must be delivered to the Food Bank by November 6. Donation pick-ups can be arranged if your donation is more than 500 pounds.
Completed forms can be turned in by: