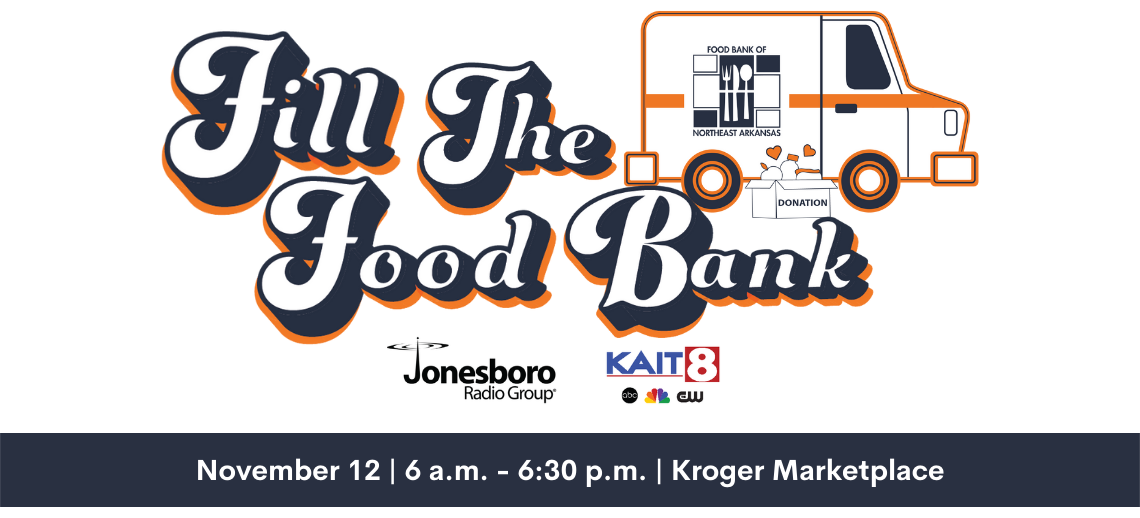 It's time to Fill the Food Bank once again and we need YOUR help raising 350,000 meals! The holidays are just around the corner. As family and friends gather together around the table, everyone deserves to be included. Remember: Every $1 can help provide 4 meals!
Satellite Sites
Stop by any of these locations on Friday, November 12 to drop off your donation. All donations STAY LOCAL!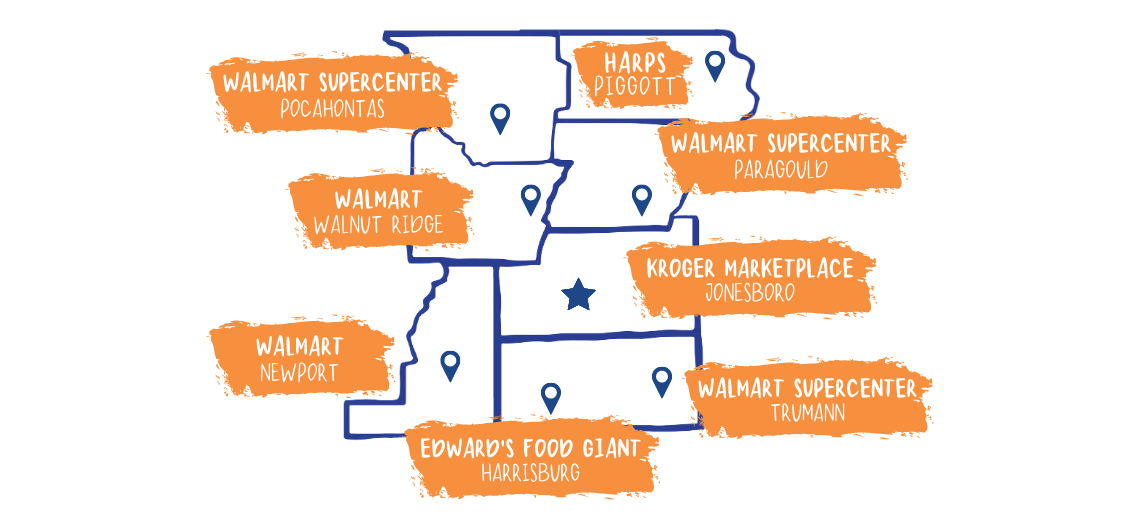 Volunteer
Join us on Friday,  November 12th at Kroger Market Place to volunteer at our Fill the Food Bank event. Volunteer slots are limited and by appointment. Click below to find the sign-up form. If you would like more information regarding volunteering, please contact  Jordan Griffin at jgriffin@foodbankofnea.org or at (870) 932-3663 ext. 113.

---