As the holidays approach, no one should have to worry where their next meal is coming from. Recent increases in food and fuel costs have severely impacted so many Northeast Arkansans. We are asking YOU to help us Fill the Food Bank for the holidays so that no one goes without. Here are a few ways you can help:
Drop your donation of unexpired, nonperishable food off at any of our Fill the Food Bank locations! All donations stay local. You can find a full list of locations below.
Donate! Every dollar donated can help provide 3.5 meals!
Sign up your business or organization for the Top 5 Competition! See details below.


Drop off your donation of nonperishable, unexpired food or money at any of the satellite sites below. You can also donate to an individual site by clicking the links associated with the site below. All donations stay local!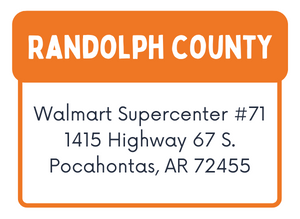 Donations collected from October 1 to November 5 count toward your goal.

Competition forms are due by October 29. Donations must be delivered to the Food Bank by November 5. There is a 500-lb. minimum for the Food Bank to pick up a donation.

The #1 donor receives the Fill the Food Bank Traveling plaque for 1 year!

The top 5 donors receive on-air interviews with our sponsors KAIT-8 and Jonesboro radio Group.

If you have any questions, contact Amber Horton at ahorton@foodbankofnea.org or 870-932-3663.

Sponsored by: