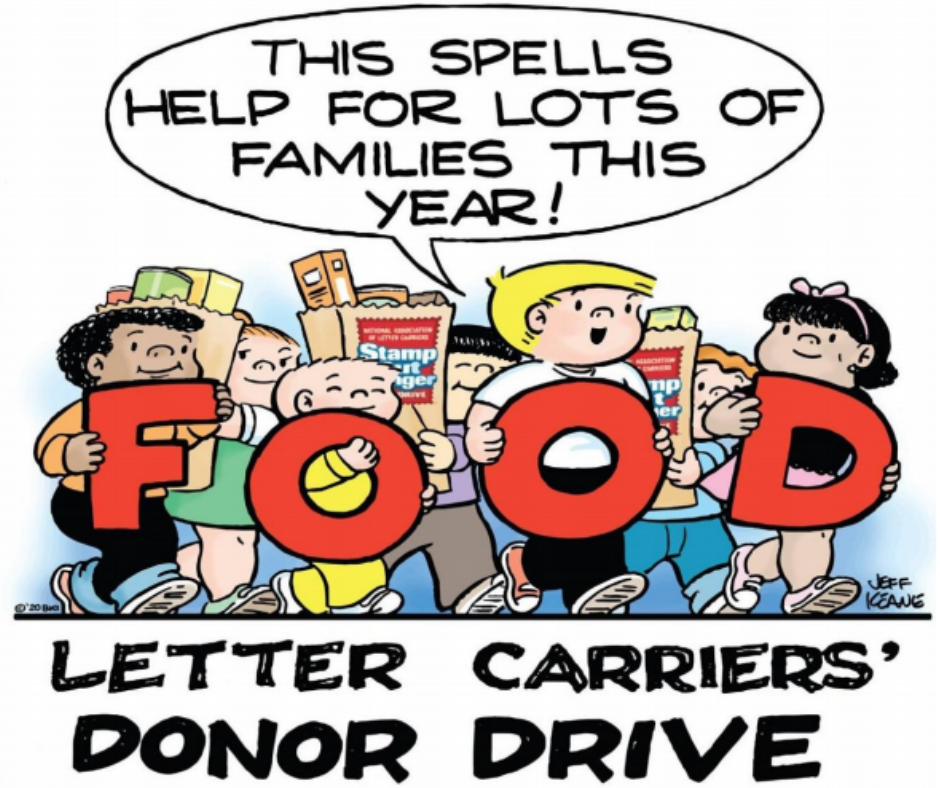 The need for food assistance is more significant than ever. Stamp Out Hunger is traditionally a food drive where postal customers are asked to leave food by their boxes for letter carriers to collect. This year, however, The Stamp Out Hunger Donor Drive will be online due to the ongoing coronavirus pandemic. Rather than leaving food donations at their mailboxes, postal customers are asked to donate to their local food banks.
Donations given through the Stamp Out Hunger online drive will stay local, benefitting the Food Bank of Northeast Arkansas and its network of more than 140 non-profit agencies and programs.
Over the last 28 years, the letter carriers of Northeast Arkansas have fed so many struggling families. Though the event looks different this year, you can still make an incredible difference in the lives of so many individuals and families facing hunger through your donation to the Food Bank of Northeast Arkansas. One dollar can help provide four meals.